Karam Mawas
Close Range Photogrammetry & Computer Aided Design for Heritage Sites
Duration of the Thesis: 6 months
Completion: April 2017
Supervisor: M.Sc. Chance Coughenour
Supervisor & Examiner: Prof. Dr.-Ing. Norbert Haala
---
Introduction
Monuments due to its valuable of our ancestors allure investigators, researchers, and even tourists. Restoration and monitoring heritages is the key to keep them available through the time. Unfortunately, some of the monuments were demolished because of many factors.
The thesis aims to reconstruct the destructed objects from the available data. Furthermore, propose a solution to enhance the obtained results. The approach done in different steps: (i) photogrammetry. (ii) Computer Aided Design (CAD). (iii) Texturing.
Data Processing
The work in CAD in order to enhance the results was done into two different ways:
the improvement of the results from photogrammetry:
Considering the symmetrical characteristic of the object. The destroyed side was removed. Then the other side was mirrored against the front side in order to replace the destroyed one. Moreover, the reconstruction of the reliefs was implemented as well using a 2d drawing.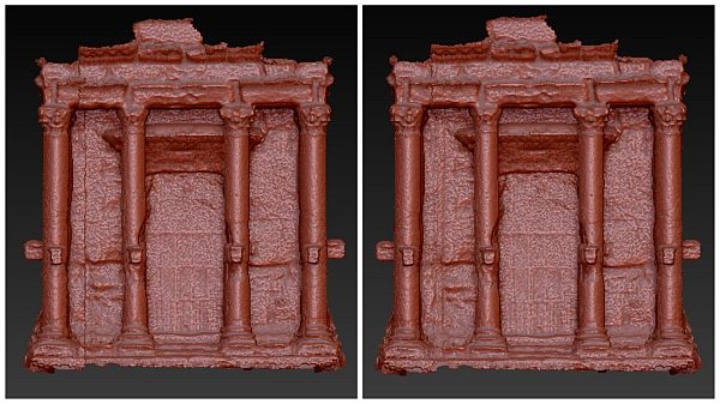 Conclusions
Awareness should be raised in conserving heritage, due to their importance and impact. The paper provided solutions to conserve any destructed site and different methodology to overcome the lack of the data. The methods used in this paper could be applied to any similar case. This will make preserving heritages more approachable even in severe states of destruction. The whole work could be integrated with other efforts and build the Virtual Museum and provide better understanding for the studying area.
Ansprechpartner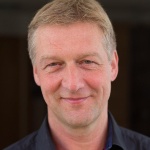 Norbert Haala
apl. Prof. Dr.-Ing.
Stellvertretender Institutsleiter